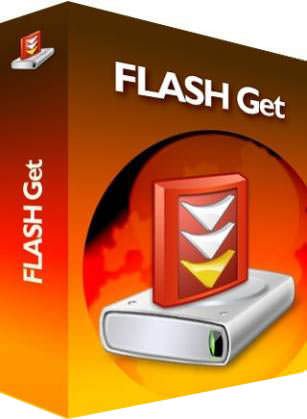 FlashGet looks and feels like a download accelerator worth paying for, which makes it all the more appealing since it's free.
After installation, a small dark icon with three lightly-colored triangles will appear in the upper right corner of your monitor. Until you place it elsewhere, the FlashGet icon will live there permanently, and is always "on top" of whatever program you're using at the time. Simply drag the link you want to download onto the FlashGet icon, drop it and hit the Okay button; the file will start downloading automatically. We were able to download a 215MB file in less than 90 seconds with FlashGet, shaving more than a minute off the regular download time.
FlashGet supports more than bit torrent files, segmented downloading, and FTP recognition. It also has a Site Explorer feature that allows you to download multiple files from the same site in a Windows Explorer-style interface. Utilizing the instantly recognizable table, the Site Explorer cuts a lot of time out of navigating graphics-heavy sites, and it recognizes most file types.